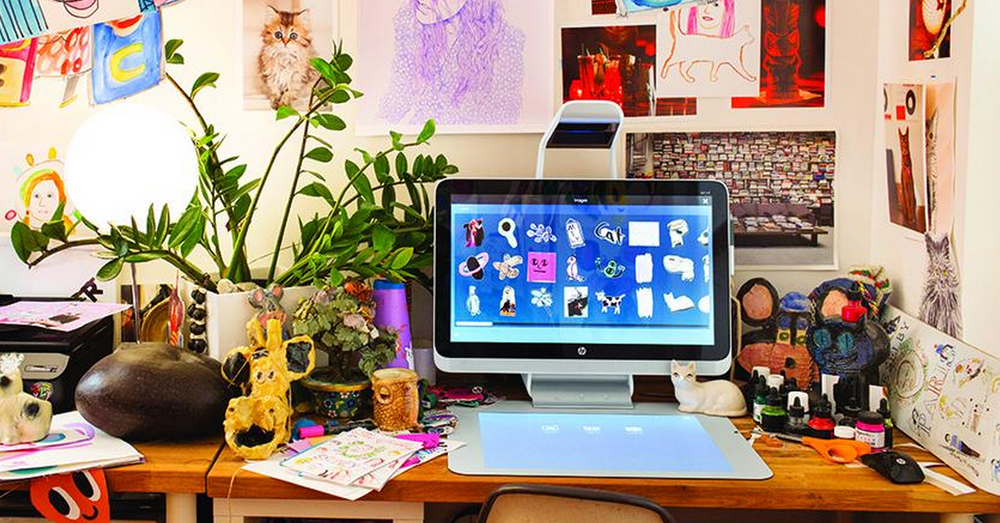 There are quite a few things we've been looking forward to as we head into the holiday season. But none seem to have topped our excitement quite as much as our partnership with HP and the launch of Sprout – their newest desktop PC. Simply unparalleled, Sprout is an immersive touch screen computer allowing users the ability to scan 2-D and 3-D objects, draw, paint, and much more. Perfect for the established creative and novice DIY-er alike!
To celebrate, we kicked off our morning with a cup of strong NYC coffee and attended the official unveiling of Sprout featuring both live and video demos and unique artwork. That night, the launch celebration continued with an evening party featuring special guests like model Gigi Hadid and designer Nate Berkus. 
It all flew by in a New York minute, but we can't wait to share more about our work with HP and see how our Collaborators put Sprout to use!