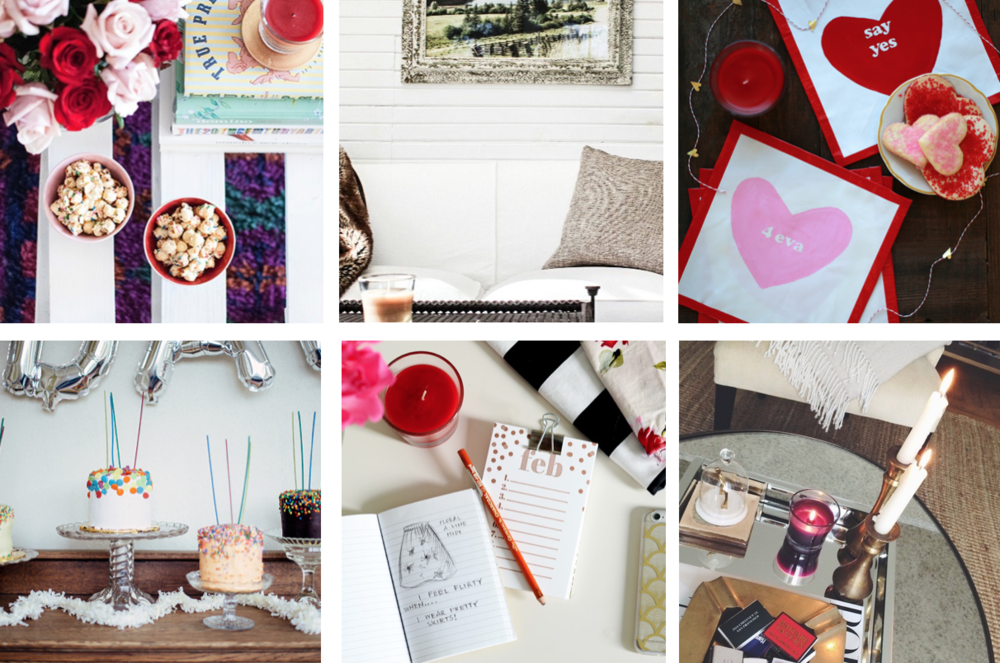 Whether you're braving inches (or feet) of snow or soaking up a sunny but brisk West Coast day, we all have our routine for getting through the thick of winter. While most of ours include a countdown to Spring, Glade approached us with an even better alternative to brave the winter blues – getting cozy and festive with a Glade scented candle.
Our Collaborators created everything from a reading retreat, the perfect intimate party setting, to a Sunday well spent. Ready to get festive for Valentine's day? Set the mood for a party, create a super sweet snack, or go DIY with conversation heart napkins. Make it all happen with scents like Cashmere Woods and Blooming Peony & Cherry, available in February. 
Martha Stewart even gave the Pinterest stamp of approval to this Glade inspired DIY project – so you know it's bound to impress. 
Wrap yourself in something cozy, or even flirty, and browse #FeelGlade on Instagram to set the mood!