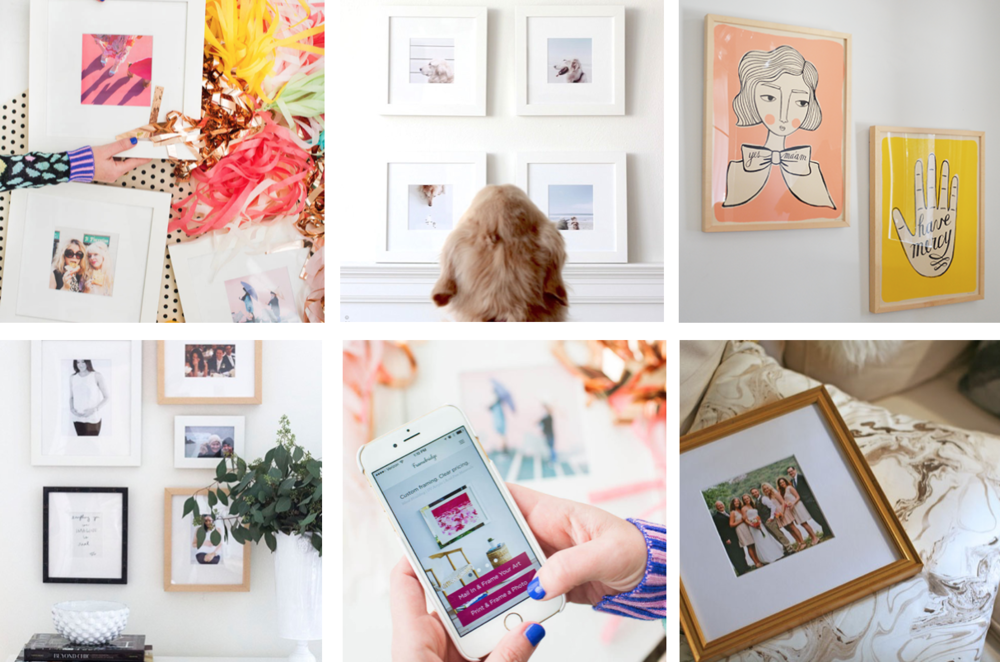 Snowed in? We have the perfect project to keep you occupied! When framing's made easy, there's an overflow of inspiration to be had – exhibit A. When our friends at Framebridge approached us about sharing new and inventive ways to make custom framing easy, our Collaborators proved that the options are endless. 
Start out by choosing your frame style, send or upload your art, and in no time it'll be at your doorstep. You can even access Framebridge on your smartphone via their super sleek app – the perfect way to bring your favorite Instagram photos off your phone and on your wall. 
Up the ante with special birthday invites, create the perfect gallery wall or dedicate it to your favorite pooch, and kick those "potrasi-framer" habits to the curb. Even better, our Collaborators have shared special discounts for your next order. So get to it!