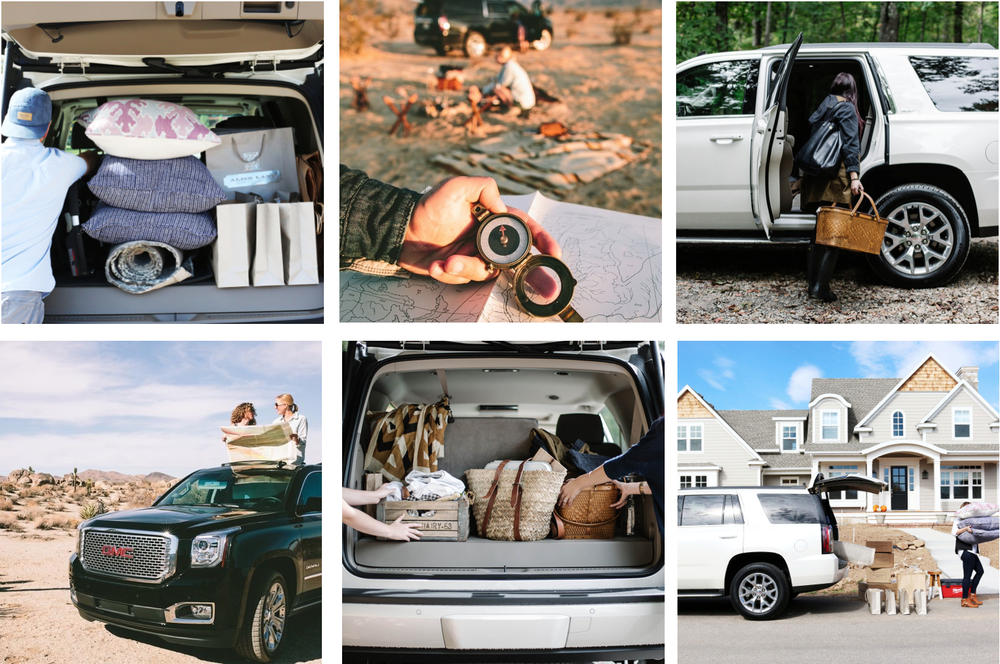 If you have to haul it all, you might as well do so with sleek performance and style. So when Digitas and GMC asked what our talented collaborators would pack into an all-new 2015 Yukon, we knew the answer would be most inventive. 
Whether they hit the road for a creekside Appalachian picnic, got things moving for a renovation install, or set out on a SoCal desert adventure, our collaborators proved that the Yukon can be perfectly packed for your destination, both near and far!
Browse #WhatsInAYukon and follow @thisisgmc on Instagram to see more photos from this collaboration.