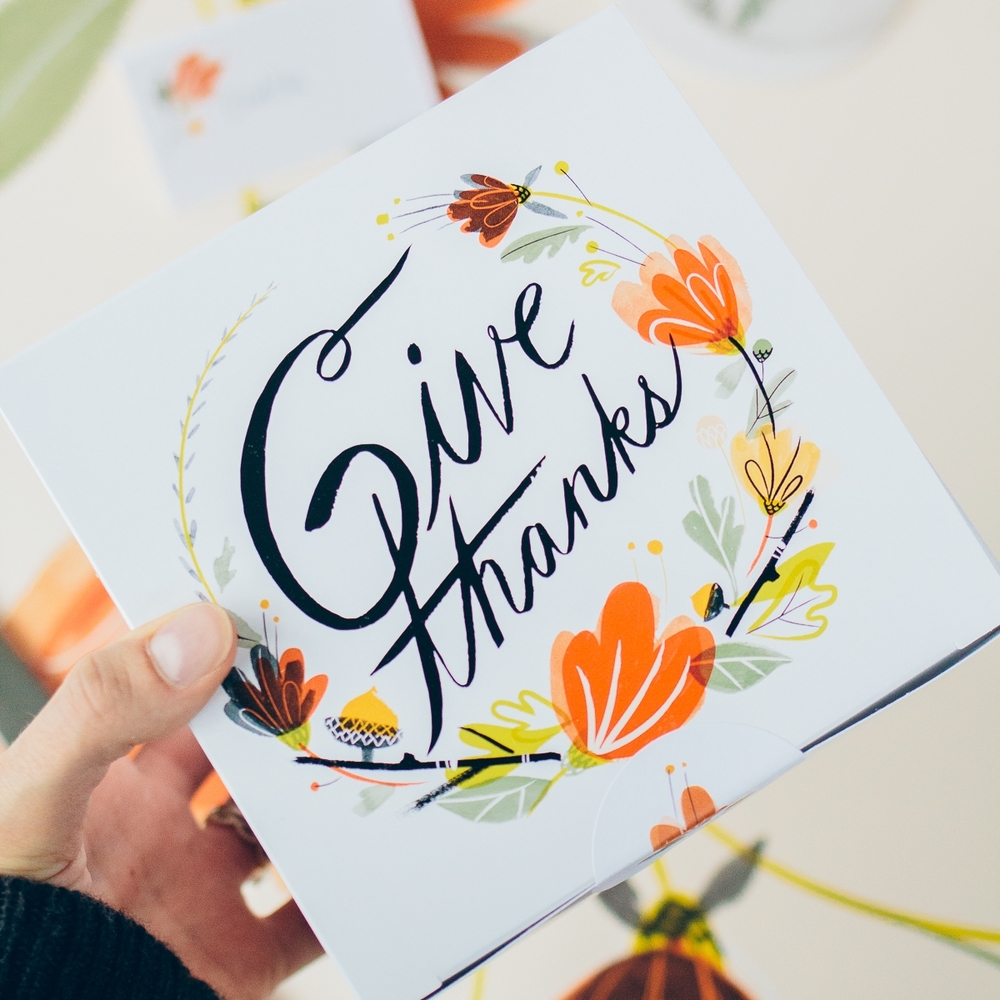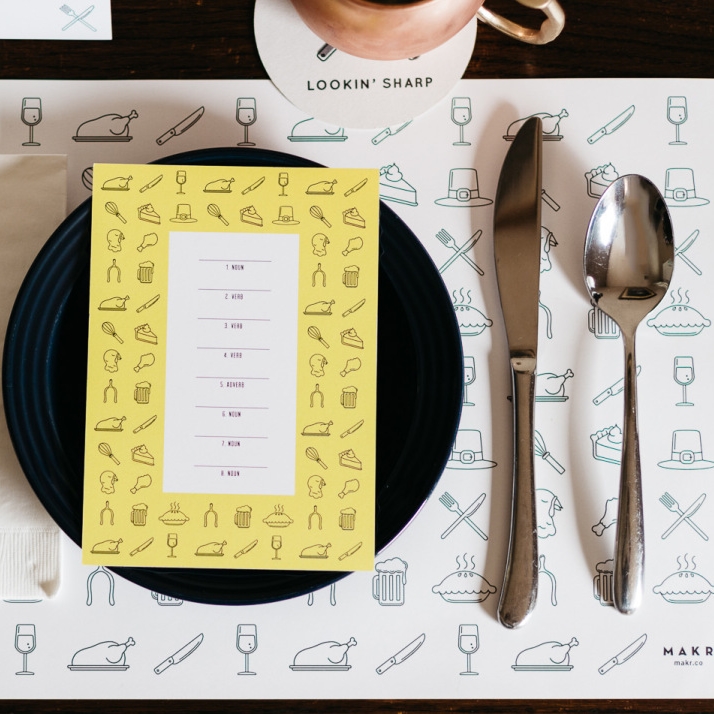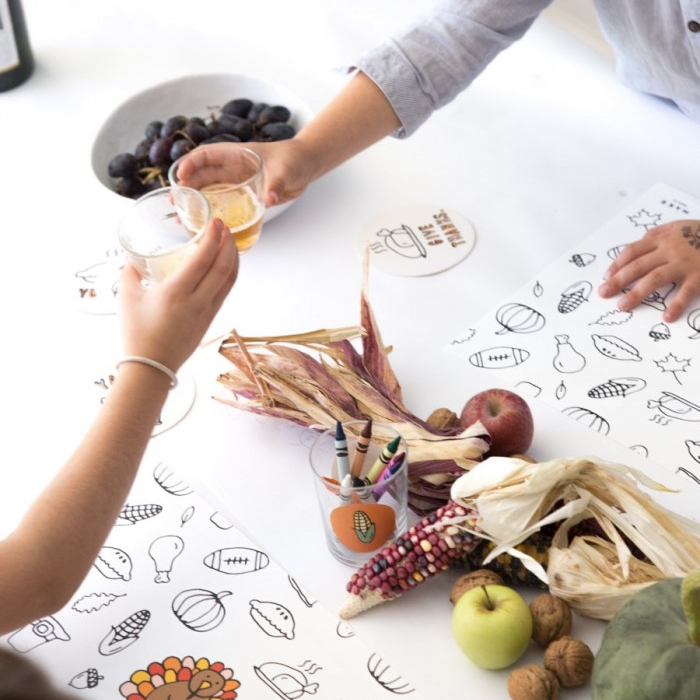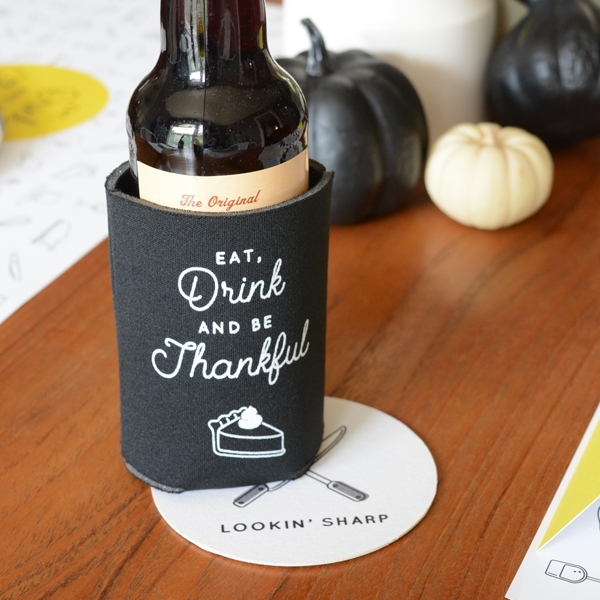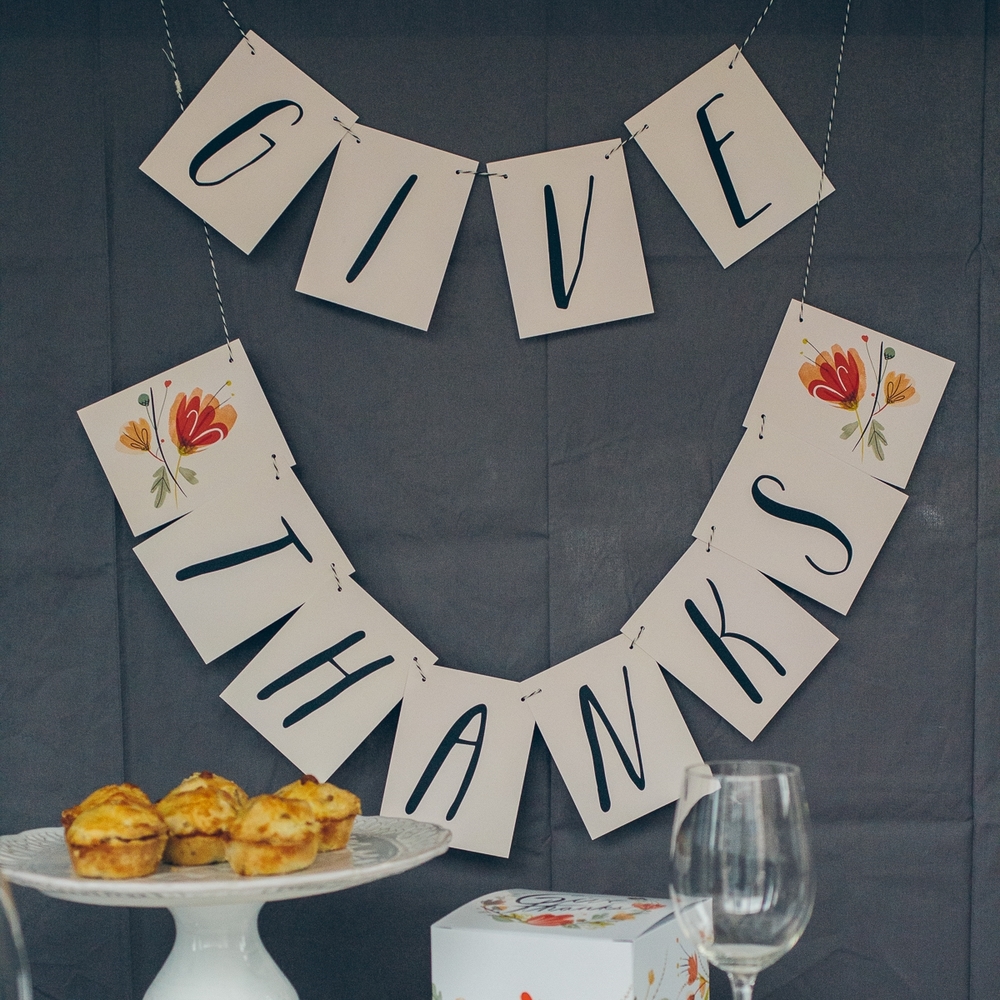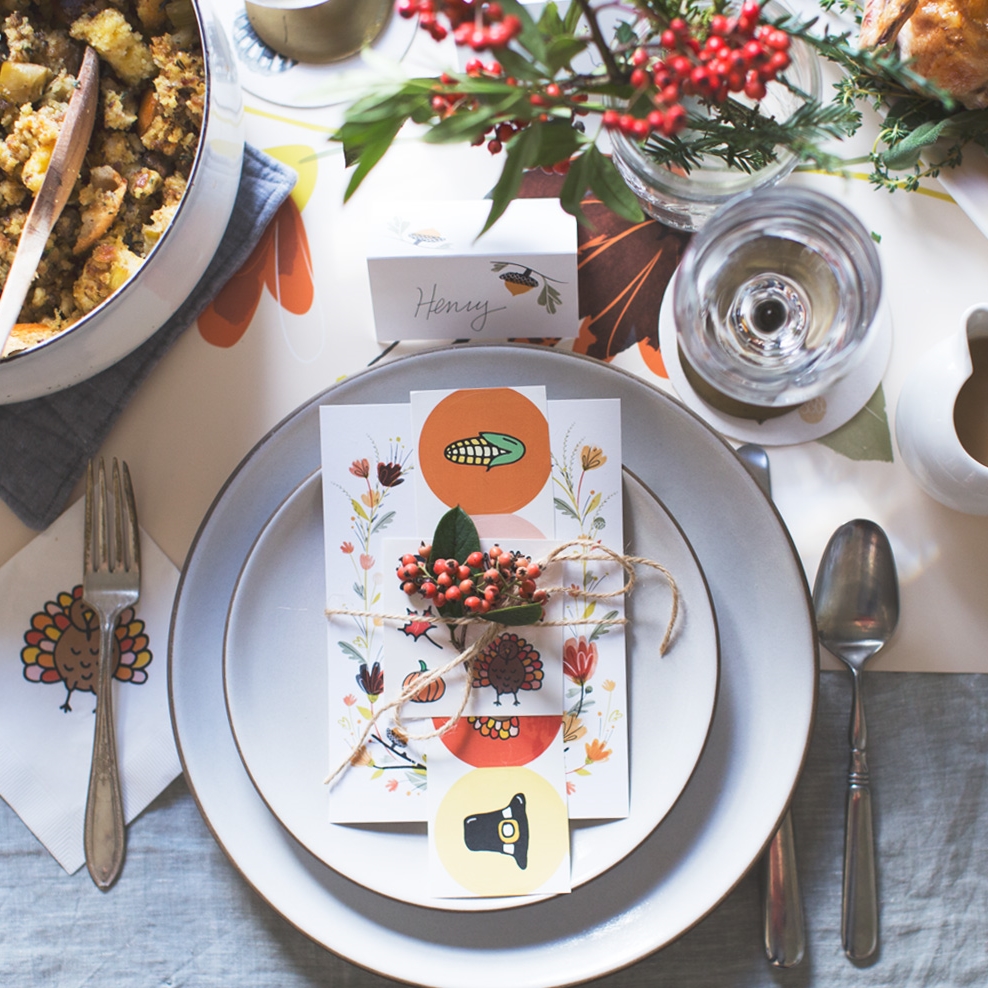 Clockwise from left: The Fox and She, The Kentucky Gent, Hither & Thither, Oleander + Palm, The Fox and She, Say Yes. 
Our collaborators were thankful to have Makr around this week to help with their Turkey Day preparations. Using Makr's fun Thanksgiving Kits, collaborators creatively adorned tables (for kiddos and adults!) with the assorted decorations including drink koozies, placemats and even napkins. Makr's unique and festive designs will be sure to get you and yours in the holiday spirit. 
*P.S. Makr is offering special 20% off promo codes to help you get festive this fall! Check out our lovely collaborator's posts for each of their unique codes.